2020 Annual Review and Recognition: To the Road of Success, Renai Forges Ahead with Determination
——2020 Work Summary and 2021 Work Plan Meeting of Shanghai Renai Hospital International Department
The year-end work summary witnesses our growth, and the new year's work plan is filled with our expectations for the future.
Approaching the end of 2020, recently colleagues from the International Department of Shanghai Renai Hospital gathered together for the 2020 Work Summary and the 2021 Work Plan Meeting in order to promote the hospital's culture, enhance team cohesiveness, and prepare for the new year.
Despite the cold weather, medical staff from various departments enjoyed a happy and warm atmosphere.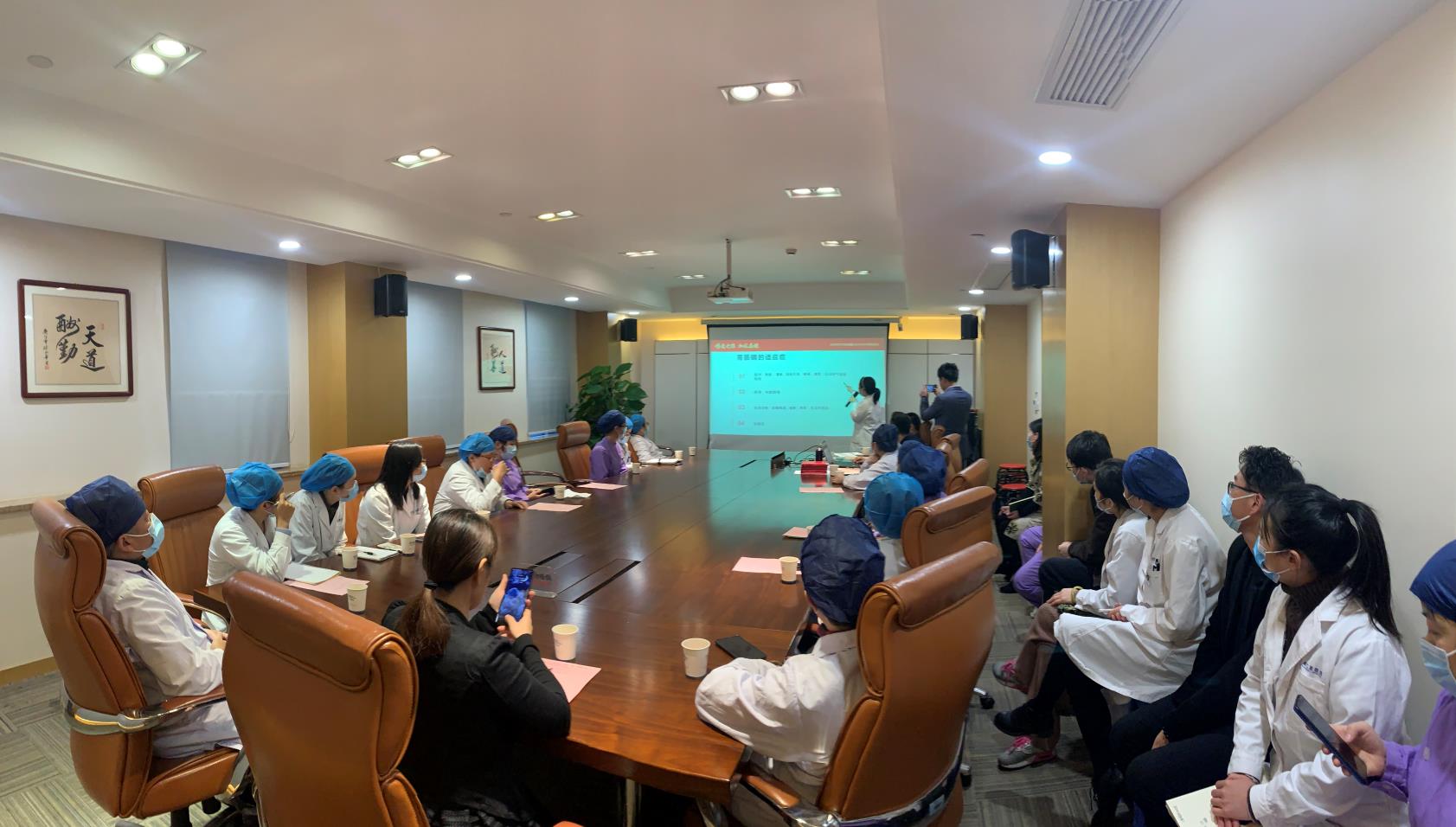 2020 is an unforgettable year, and 2021 is a year full of hope. At the beginning of the meeting, the host Mr. David Zhu ( Marketing Director of the International Department) expressed his gratitude to everyone for the hard work of this year, and made best wishes for the coming new year.
Following the opening, leaders from each project team including Dentistry, Gastrointestinal Endoscopy, E.N.T., Gynecology, T.C.M. and Vaccination respectively made the 2020 work summary and 2021 work plan report.
Each team leader made a concise, detailed and concrete report. With clear goals and missions for the next year, we will spare no efforts to implement them effectively.
In order to provide better service for customer's health, the International Department also commended outstanding employees, and called on everyone to take the model employees as an example, continue to strive, and jointly write a new chapter.
Along the way, we appreciate your accompany and support. Let's seize the day and forge ahead with determination!
At the end of the meeting, Ms.Nina Fu, the Head of the International Department, made a concluding speech. She expressed her gratitude to all colleagues, commented on the work reports of each project team, and pointed out the hospital's vision: for the health of our customers. She reminded everyone to stay true to our original commitment, to jointly improve the quality of international medical care, and better meet the diverse health needs for a healthier Shanghai!