Renai Thanksgiving Party Came to A Successful Conclusion
On the evening of 16th November, Friday, Shanghai Renai Hospital held an unforgettable thanksgiving party as a token of appreciation for recognition and support from its customers over the last decade. This year witnesses the second thanksgiving party held by Shanghai Renai Hospital.
Though it was cold and rainy, most of the distinguished guests came with great interest. General manager of Renai, operation director of Renai's international department and other staff all attended the party.
While adults enjoyed themselves with buffet, BBQ and music, children were indulged with T-shirt DIY painting, throwing darts, and playing chess. Some were singing, some were sipping wine and talking with others. Joyful laughter echoed in the lobby.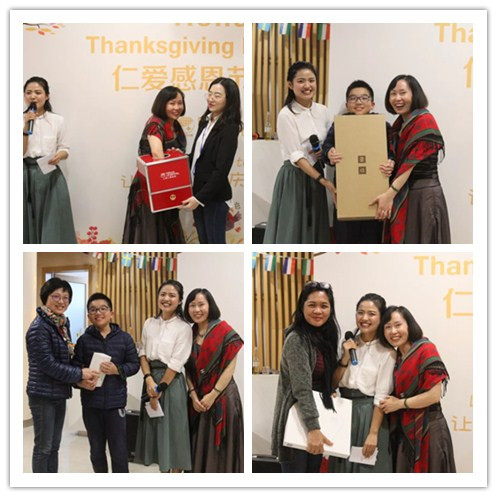 The 'lucky draw' part brought the party mood to a whole new level. Eight persons won the thanksgiving gifts. At last, it came to an end, but we would expect your coming back next year. Happy Thanksgiving!