Renai 'Ovarian-Cyst Resection' Pre-operation Meeting Ends
On March 21, 2019, Shanghai Renai Hospital International Department launched a pre-operation meeting on the third floor for the ovarian cyst resection to be held on March 22. During the meeting, the International Department invited two experienced gynecologists, Yang Fang and Liu Xiaoli, and the head nurse, Shi Xiaoqian, to discuss and evaluate the details to the surgery and post-operative care, and the substantive plan was made on the meeting.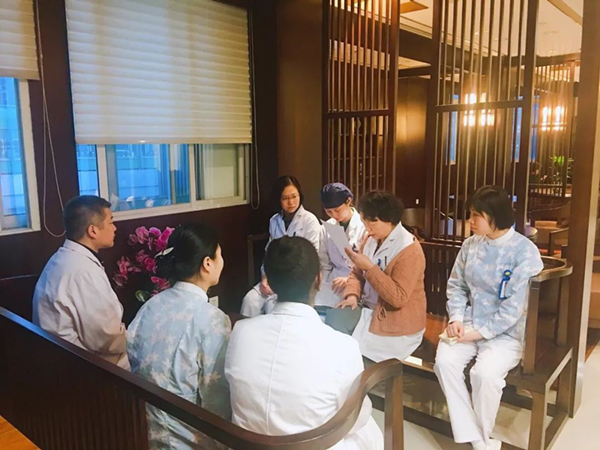 According to nurse Zhang Yanmin, the patient chose Renai Hospital for the trust she has in us, she give up the surgery benefits in other hospitals given by her insurance company. Ms.Fu Ying, the Geneal Director of the international department, said that we must professionally guarantee the surgical procedures and post-operative care, and must live up to our patient's trust.
The operation will be conducted in the morning of March 22 accordingly.