Neck Pain? Waist Pain? Headache? You Must Try This...
Browsing mobile phones & tablets after work or before sleep is now becoming a part of our lifestyle. But we may be unaware that bending the head towards the screen puts lots of extra stress to the spine and make it more susceptible to vertebra disease.
Symptoms caused by vertebra disease:

☆Soreness of neck, shoulders and back
☆Head feels heavy and numb, limbs lack strength
☆Recurrent stiff neck
☆Disorder of digestive, respiratory and endocrine system
☆Long-term snoring
☆Hearing loss, blurred vision
☆Headache, nausea, tinnitus
☆Insomania and excessive dreaming, memory decline
TCM therapist from Shanghai Renai Hospital, Dr. Li Zhenpan warns us that we must:
Keep warm
The cold weather would lead to stiff muscles, tendons, and ligaments, which would affects blood circulation and injures spine.
Not sit for too long
When people sitting for a long time,there would be huge pressure on their waist. And their cervical vertebra is in a lean-forward posture, which can easily lead to spinal fatigue.
Quit twisted postures
When people slouching over sofa and bed or carrying single-shoulder bag with twisted postures, they don't realize that these will lead to stiff muscles and spinal injury.
Anyway, if you do not follow the above precautions, It's fine. And you are very lucky as Dr. Li has a remedy for you. It's called "whole body bone check-up":
Pain can be caused by incorrectly stressed, overextended or blocked compounds such as those of the spine or joints. After the 'whole body bone check-up', by stretching, resetting, and realigning, T.C.M. therapist can alleviate:
· Joint pain · Muscle pain
· Swelling · Chronic pain
· Sprains · Menstrual Pain
· Stomachache · Headache
· Dizziness · Fatigue etc.
This treatment is particularly suitable for office workers, teachers, manual workers or whoever often stand or sit for a long time.
Our highly experienced Dr. Li practices a very smooth and gentle technique, which is perceived by the patient as very pleasant. In addition, Dr. Li also combines his considerable Tui Na and acupuncture knowledge in his therapies to achieve a better effect.
Whole Body Bone Check-up Price: 600CNY
Book an Appointment
E-mail:info@renai.cn
Phone:021-5489 3781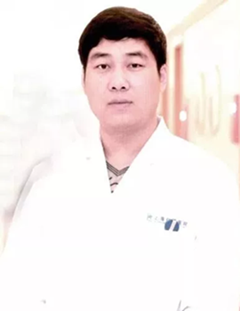 Dr. Li Zhenpan
Title: T.C.M. Therapist
Department: T.C.M. Therapy
Expertise:
Tuina, cupping, abdominal acupuncture and all the trational acupuncture etc.
Experience:
Graguated from university of medicine, Dr.Li has been researching on traditional acupuncture. He specializes in traditional acupuncture therapies including abdominal acupuncture, sparrow-pecking moxibustion and Tuina (Chinese massage) therapies. He has developed a unique view in the treatment of chronic leg and back pain, gastrointestinal dysfunction, restless legs syndrom, sequela of apoplexy and menoxenia which won him high praise of insiders.