Warmly Welcome Consulate General of Slovak Republic's Visit
Mrs. Ivana Vala magatova, the consul-general of Slovak Republic Consulate General in Shanghai, and Mrs. Petra Hullova, the vice-consul, visited Shanghai Renai Hospital on November 21st. The director of the hospital Zhou Hong and other personnels warmly welcomed them.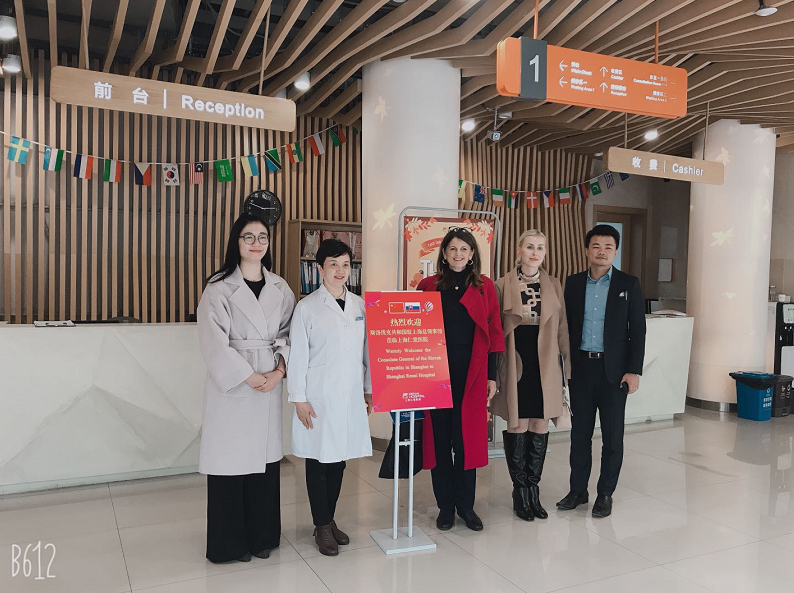 On the day, after the visit, the two principals highly recognized the service and facilities of Shanghai Renai Hospital, especially the gynecology department, T.C.M. department, pediatrics department and HPV vaccination.
They were amazed at the rapid development of medical service in China in recent years and impressed by the varying technologies, special therapies and high-quality service of Shanghai Renai Hospital.
As a hospital that set up the service involving foreign patients early, the facilities at Shanghai Renai Hospital International Medical Center conform to international standards. Before visiting the doctor, patients need to reserve an appointment. They will see a foreign doctor first and see an expert later. During the visit, a professional translator will accompany them for interpreting all the time.
Till now, Renai Hospital has established direct billing with most international insurance companies to make patients' visit convenient.
Over the past few years, more and more Slovakians travel to Shanghai or even settle down in Shanghai. Consequently, the needs for medical service become a focus of Slovak Republic Consulate in Shanghai.
On that day, both parties had a well conversation on medical cooperation, academic exchange and so on. They said that they would strengthen medical cooperation and exchange in the future.