Women's Day: Improve Your Health Today
Mar 2, 2021
Posted by nameless
International Women's Day is a day when women are perceived for their accomplishments. In China, it is also called Godnesses' Day in recent years. The change of title indicates the improvement of women' social status. Truly, women make the world come alive and colorful. They deserve the best.
As International Women's Day comes, you may gift your mom, wife, and sister a complete women's health checkup package. Being healthy is the most important thing for every single person.
Don't miss on our special offer on health checkup package for women in March.
Medical Significance:
Optional Items: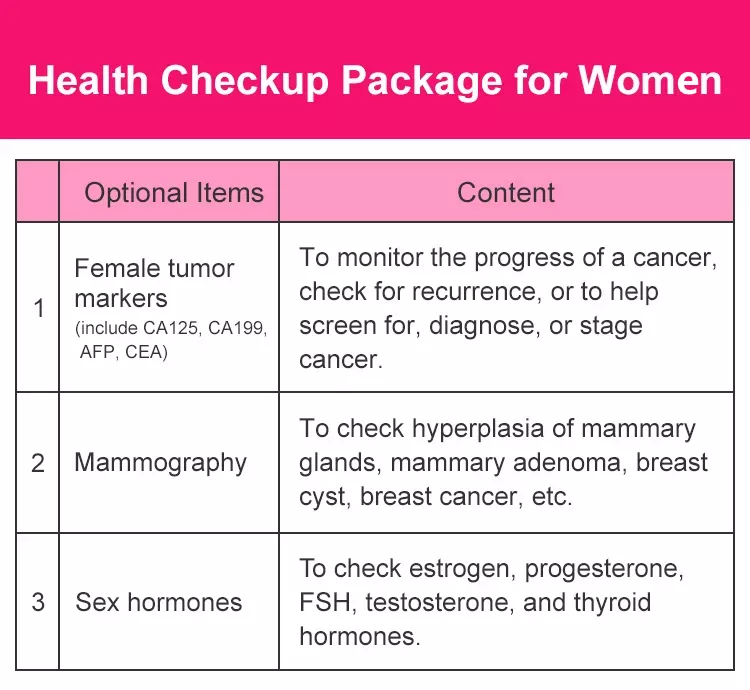 Make an Appointment
Email: info@renai.cn
Tel.: 021-54893781
Note:
Offer will be valid from March 1 to March 31, 2021.
Payments are limited to credit card, cash, WeChat pay and Alipay.
The reports will be ready around 10 working days after checkup because of the large amount of appointments during the special offer period.
Please avoid menstrual period and abstain from sex for 3 days before the checkup.