Annual Health Checkup Package Every Man Should Get
Mar 2, 2021
Posted by nameless
As the Spring Festival ended, you had to get down to a rushed work. You may need to work against the clock to finish accumulated tasks. Are you overloaded? According to statistics, men are less healthy than women. Men live under greater pressure from the society and their family. What's more, living an unhealthy life like staying up late, smoking and drinking makes men's health condition worse.
To work and live better, buying a health checkup package for yourself and your family is a good choice. Only with a healthy body can you create a better life.
Medical Significance: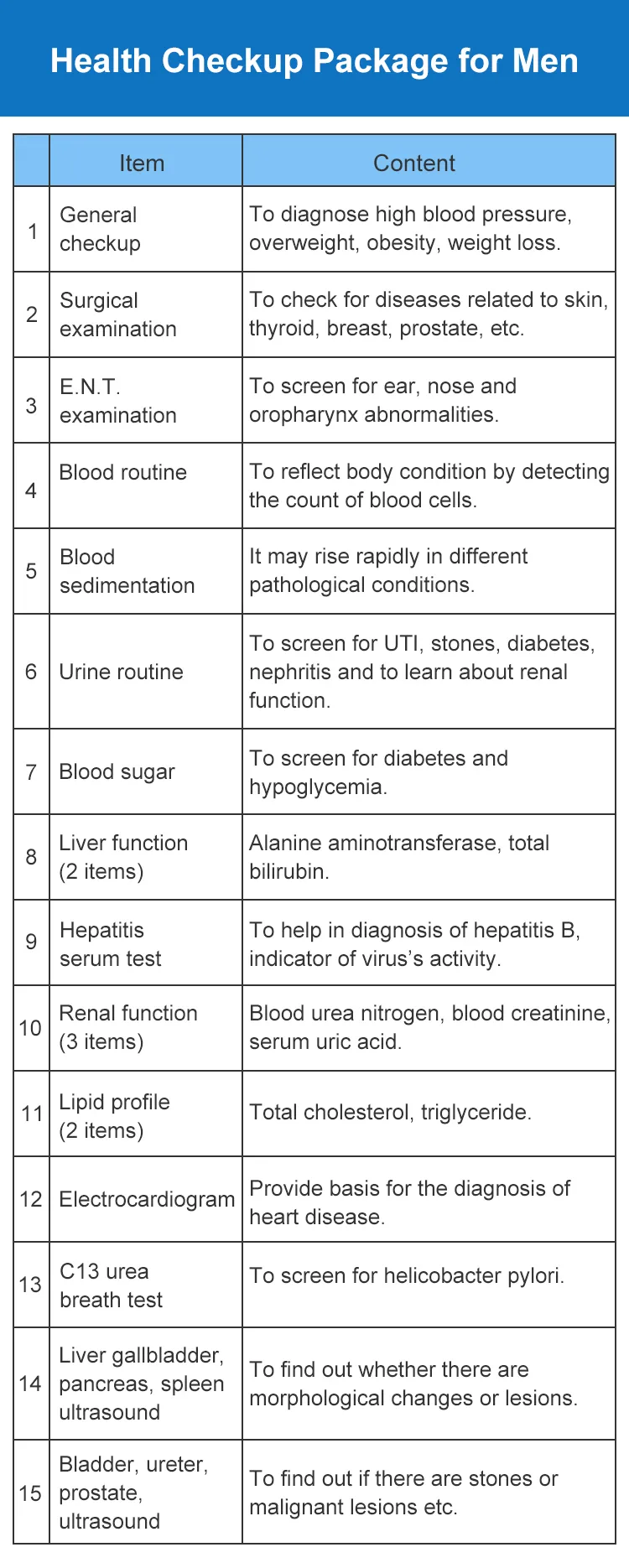 Make an appointment:
Email: info@renai.cn
Tel.: 021-54893781
Note:
Offer starts from 1st March to 31st March, 2021.
Payments are limited to cash, credit cards, Wechat pay and Alipay.
Due to the high volume of appointments during special offer period, the English report will be ready within 10 working days.
Please refrain from eating or drinking from 10pm the previous night before the checkup and arrive in the morning.